Na začiatku každého roka mám veľké plány, ciele a túžby. Netrpezlivo čakám na zverejnený kalendár a postupne si vizualizujem svoje ciele. Tento rok som v kútiku duše dúfala, že sa mi podarí aspoň  2x trifecta, keďže kalendár bol taký, aký bol. Za mňa veľmi nešťastný, ale čo ja s tým spravím. Jedine bolo sa prispôsobiť a byť rada aspoň za niečo. Už od februára mi začalo nové obdobie v živote a ja som sa musela vzdialiť od rodiny a prežiť 10 mesiacov v Bratislave. S tréningami to bolo všelijaké, len nie také, na čo som bola zvyknutá a zrazu prichádzali nové povinnosti, ktoré mi ukrajovali z voľného času, ktorý som rada venovala sebe a svojim tréningom.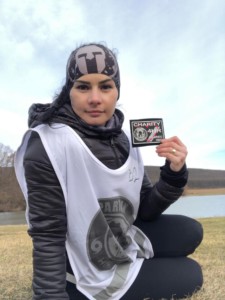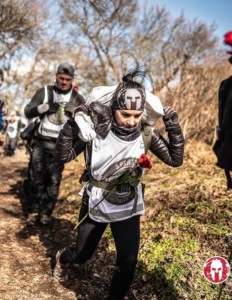 Sezónu som nezačala pretekmi, ale rovno štvrorhodinovým Hurricane Heatom v Jelenci, potom som sa opäť raz vrátila do Jelenca, aby som si zabehla 10 km Trail.
Veľmi mi chýbali klasické preteky. Tých som sa dočkala s Vladkom v Rakáci, kde sme si zabehli spoločný Super a samozrejme užili sme si to zase spolu ako rodinný výlet.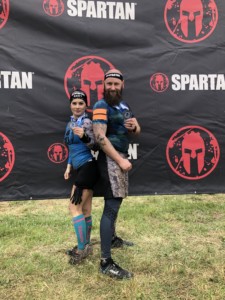 Potom prišla dlhšia pauza a mne sa podarilo ísť do českého Litovlu, kde som si prvýkrát užila nočný sprint, ale popritom som si víkend užila na maximum, hoci som tam bola sama. Dala som si combo v podobe HH 4 hodiny, Sprint a Super. Odchádzala som s z Litovlu úplne spokojná a s víziou na double trifectu.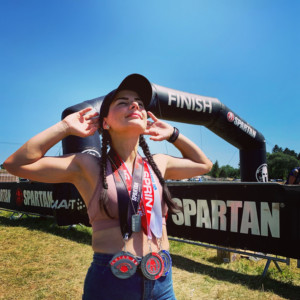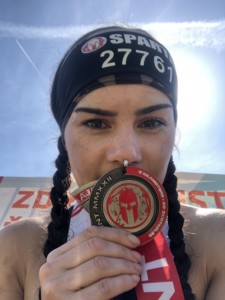 Pomedzi to som sa objavila ako Spartan Kids Coordinatorka v novej lokalite Šamorín, kde to bolo príjemné aj prostredie aj preteky. Najviac však "trpím", keď na Slovensku nebehám. Tá atmosféra je iná doma ako niekde vonku. Najviac som to pociťovala vo Vechci v auguste, kedy sa tam konali aj preteky Ultra. Mysľou som bola na svojich prvých pretekoch, ktoré som tam absolvovala v roku 2016. Veľmi mi bolo ľúto, že nebežím. Ale užil si to Vladko aj Karolína. Dievčatá aj s mamou mi pomáhali v Kids finishi, tak som to nejako zvládla.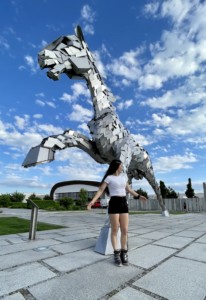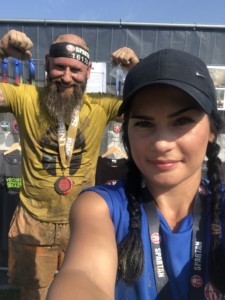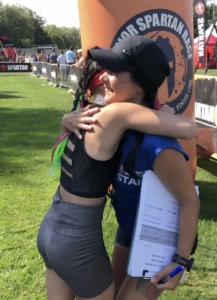 Po Vechci som sa rozhodla, že sa pokúsim o Trifecta Endurance Weekend, keď už som nemala ultru. Prihlásila som sa a išla do niečoho nového, neznámeho. V kútiku duše som veľmi chcela napraviť svoju dvanásťhodinovku z Lipna, ale dať do toho ešte 24 hodín a 4 hodiny, no už to bolo o niečom inom. Nakoniec po náročnejšej príprave a preprave na miesto, keďže som opäť šla sama, sa cieľ naplnil a ja som absolvovala šialenú 40 hodinovú búrku, na ktorú veľmi rada spomínam a hodnotím to, ako jednu z najlepších vecí, akú som mohla sama sebe dať.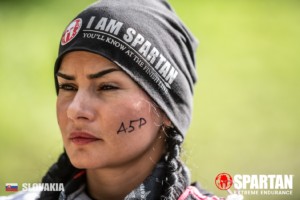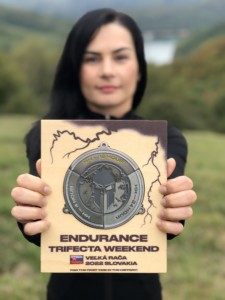 Ako tak som bola naplnená a spokojná s tým, čo sa mi podarilo dosiahnuť, len mi akosi v zbierke z tohto roku chýbala zelená farba – Beast ma volal, ale ja som neprišla. Nezabehla som ani jeden beast v tomto roku. Všetko sa stalo tak, ako sa stať malo. Bola som s rodinou doma, keďže sme spolu ani len neboli a videla som ich len pár hodín cez víkend, aby som zas cez celú republiku cestovala do Bratislavy. Nebudem tvrdiť, že mi tá medaila nechýba. Chýba a rada by som ju mala, ale verím, že budúci rok dostanem príležitosť znova sa postaviť na viac štartov, ako tento rok a vyzbierať si svoju ďalšiu trifectu. Bude to už siedma sezóna pre mňa a stále ma to láka. Láka ma prekonávať sa, preliezať prekážky, šplhať sa a plaziť sa. Je to môj relax a potešenie. Kalendár vyzerá sľubne, už len veriť, že mi dajú voľno v práci, keď to budem potrebovať, aby som si zase zbierala zážitky a mala možnosť sa stretnúť s kamarátmi, ktorých som vďaka týmto pretekom spoznala a byť len tak v ich prítomnosti a užívať si spartanské chvíle.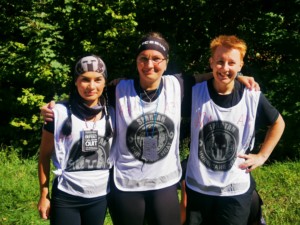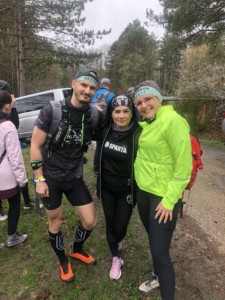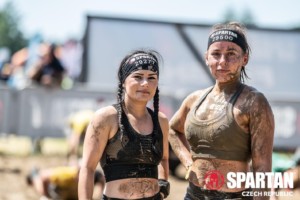 Tento rok som sa nestala ambasádarkou, čo vôbec nevadí, písaniu sa budem venovať aj naďalej a na preteky nezanevriem. Život je o zmenách, niečo končí, aby som nové začalo. Mám pred sebou ešte viacero rozhodnutí, plánov a cieľov a verím, že ten NOVÝ rok bude úžasne dobrodružný a plný nových fotiek, odrením a škrabancov a hlavne odhodlania a pevnej vôle, lebo nás už čaká úžasná fialová ULTRA!!!
S Vladkom do tretice AROO!!! @jennyspartan